How hard is it to create a website with Squarespace?
---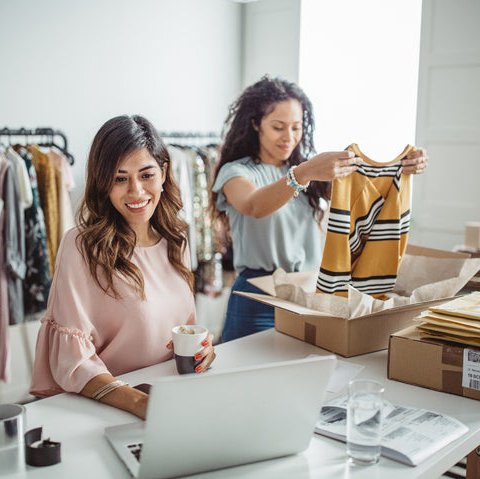 Squarespace is a widely used CMS tool, but is it difficult to set up and manage? We explore how easy it really is to use Squarespace for your content needs.
Squarespace Website Builder is one of the most widely used content management tools on the market, allowing business owners and creatives (i.e. those of us who aren't experienced web developers) to create and edit content. It offers different plans depending on your needs and includes a host of features. But is it good for you?
How hard is it to create a website with Squarespace?
Squarespace is, overall, a pretty straightforward content management system (CMS). Content creation and maintenance is set up in a sequential, section-based edition, making Squarespace not only easy to use, but also intuitive.
The setup is sleek and clutter-free, with tools easily accessible without cluttering your window. It lacks the number of third-party extensions of other web builders, but its internal tools are quite powerful.
Plus, not being overwhelmed with tens of thousands of extra options actually helps keep things more focused.
4 Reasons You Should Use Squarespace to Build Your Small Business Website
Squarespace makes it easy to create a business website, add pages, and generate and manage content. You can select a theme with just a few clicks, and updates can take less than a few hours. It is loved by entrepreneurs due to its simplicity, which is why it is one of the best site builders for small business owners.
1. Intuitive Website Development
When you start building, Squarespace asks you to start by defining your site's purpose. This can help you fine-tune the right build and theme without adding extra work to your plate.
The tool will prompt you for a little more information about your industry and your website goals, which Squarespace will then use to suggest build options that best suit your optimized needs. It doesn't get much easier than this.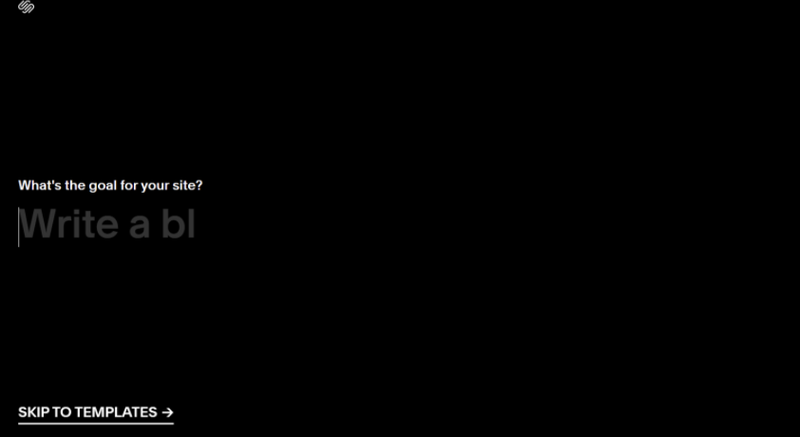 2. Eye-Catching Theme Templates
Then, in the Squarespace setup, you can choose the right template or theme from that suggested list (or you can completely ignore their suggestions if you prefer).
Whichever path you take, it's easy to browse the available options because you first select a category of templates and then scroll through the possible variations. You simply select "Start with X" to lock in your theme.
3. Efficient custom domain integration
Squarespace starts you off with a free placeholder URL of the form example-site.squarespace.com. You can modify 'example-site' as you see fit until you are ready to commit to a real custom domain.
Squarespace walks you through integrating an existing domain purchased elsewhere or purchasing a new one through the company itself when you're ready. Squarespace walks you through both options step-by-step, so it's never overwhelming.
4. Effortless Design Tools and Content Updates
When it comes to designing the style and overall look of your site, Squarespace has a handy toolbar that lets you customize default font settings, site colors, size, and more. .
Squarespace Media Library is another useful feature that lets you upload, store, and browse all the image files you'll ever need. Squarespace's partnership with Getty Images also gives you unlimited access to a huge library of licensed photos for $10.
Adding and editing pages is easy with Squarespace. To introduce a new page, simply click on the "+" icon in the "pages" section of the left toolbar and select from the available options: page, product, cover page, folder, album, index, blog, events, gallery or link.
Your new blank page is ready for editing, which you can do by typing content, uploading media, etc.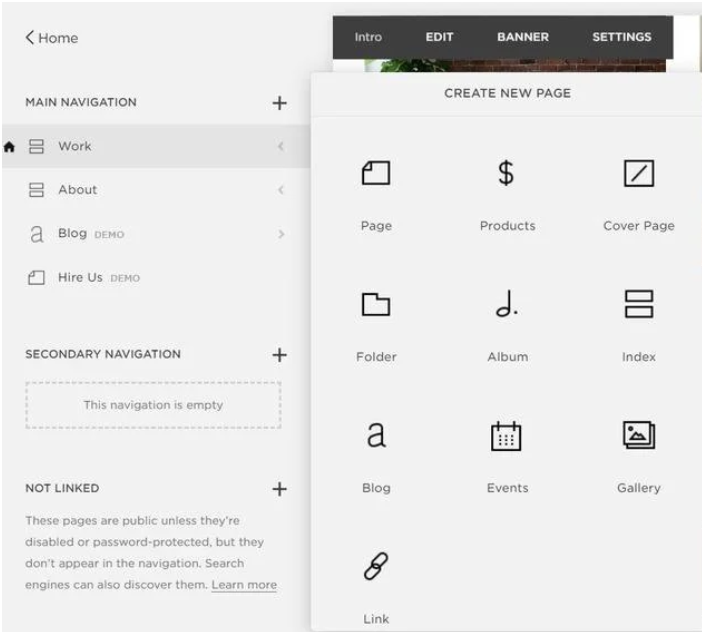 Squarespace is simple
Squarespace knows its audience well. For this reason, it is designed to be easy to use. With its extensive library of sleek templates and the fact that it requires no coding or development, Squarespace lets even the least tech-savvy person create a professional-looking site with minimal headaches.
Everything is sequential and broken down by section, so there's no fear of not knowing how to do something or even changing underlying code. With an intuitive interface, user-friendly back-end, and adaptable editing tools, Squarespace is keenly aware of creating a simple yet effective CMS experience.