Where do I get apps? MAS? Steam? Website?
---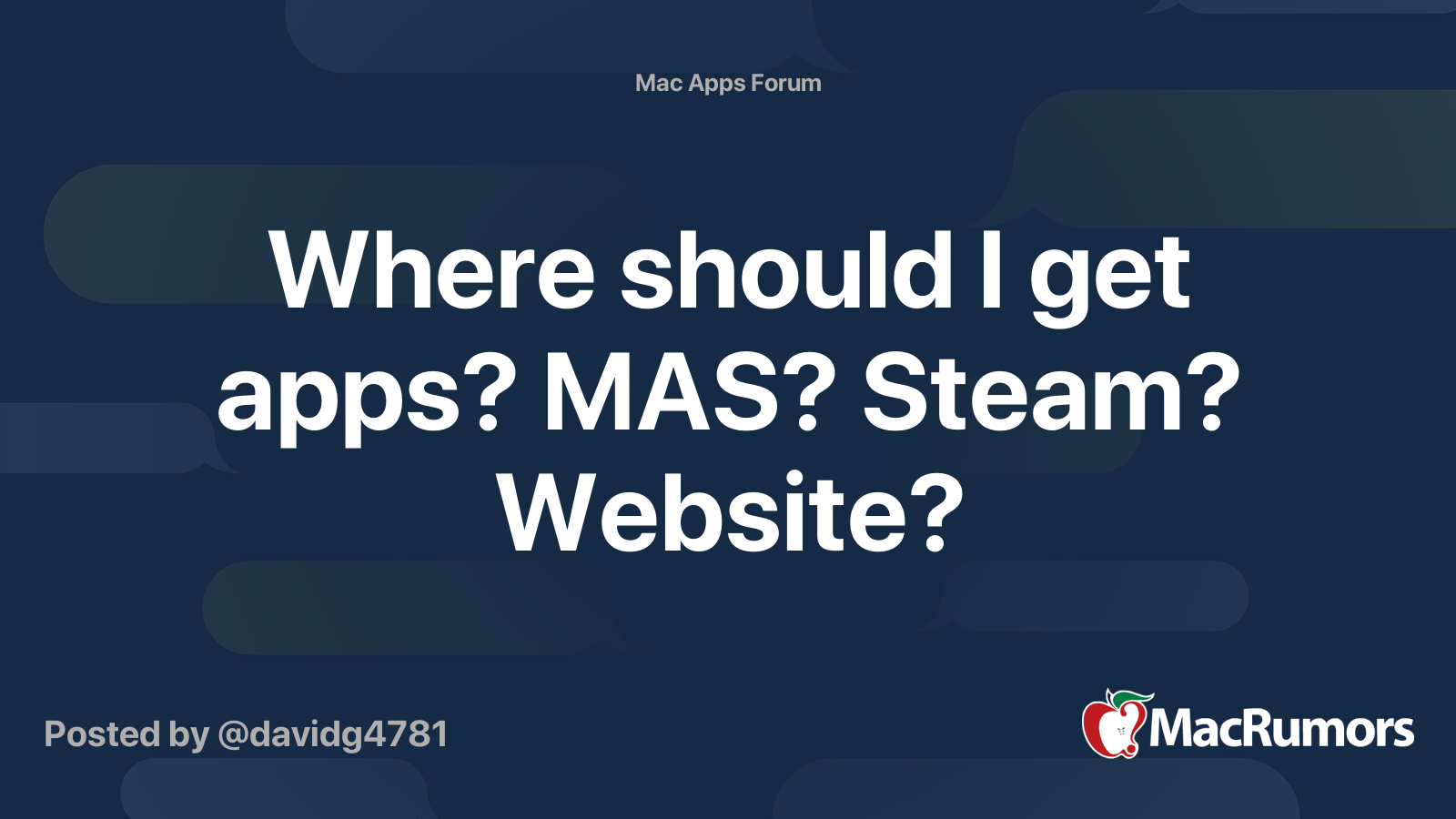 I have a different view of things. How you get apps depends on your level of IT expertise, how much you value your time debugging app issues.
1. Mac App Store is completely convenient, automatically updates your apps when needed, apps have been scanned for malware/virus. You may pay more than other sources, but it's transparent and offers the most ease of use.
2. Purchase directly from a developer's website. You can save money, get features not in an App Store version of the product. You can usually get help directly from the developer if you run into any issues. You need to be careful where you get downloads from as there is a risk of malware if it is not from a well-known site.
3. The cheapest or free app is not always the best. It costs money to develop and maintain applications. Many apps are moving to subscription models to fund their future development. A free app might work, but you should check that you can get help if something goes wrong and that it doesn't contain malware.
I currently have 3 support cases that are in the hands of application development where there are significant issues with the product.
I don't know anything about games.
Looked at MacPorts.
"The MacPorts project is an open-source community initiative to design an easy-to-use system for compiling, installing, and upgrading command-line, X11, or Aqua open-source software on the Mac operating system."
I don't know anything about it, but unless I absolutely need it, I'd avoid it. I have a number of similar apps that I am forced to use and they are an absolute pain. If there are any issues, you should post to a website and hope for a response. And each of these apps has different support websites that you need to remember and find. In some cases, developers are, well, developers and look down on those who are less knowledgeable.